Fine Art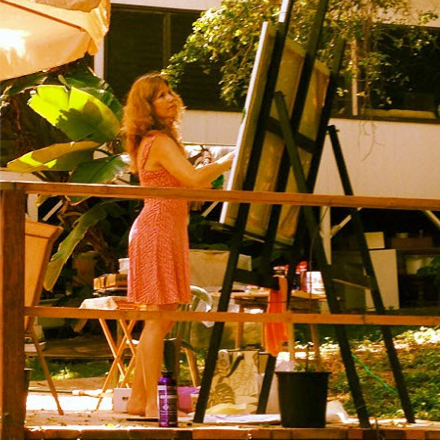 My fine art creations are now available
View my acrylic paintings.
I can channel the energy specifically for you to fit your unique desires.
Upcoming Art Shows
2017
Event: La Jolla Art and Wine Festival
Dates: October 7-8, 2017
Location: Girard Ave, La Jolla, CA 92038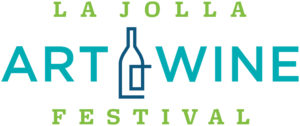 The 2017 La Jolla Art & Wine Festival returns to La Jolla for its eigth annual season on October 7th and 8th in the heart of the village, on Girard Ave. This two-day juried art show and fundraiser has quickly garnered a reputation as one of the most prestigious art & wine festivals in Southern California. The La Jolla Art & Wine Festival is free and open to the public.
Featuring the works of over 150 established artists from San Diego, Los Angeles, Orange County, Baja and beyond, the LJAWF features something for everyone including a silent auction, roving entertainment, a gourmet marketplace, the family art center and a wine and beer garden which will include premier wineries in addition to San Diego's top breweries.
2018
Event: Mission Federal ArtWalk
Dates: April 28-29, 2018 from 11:00 am to 6:00 pm
Location: Little Italy, San Diego, CA
For 33 years, Mission Federal ArtWalk has celebrated both visual and performing arts in San Diego. We believe art has the power to connect communities, cultivate new artistic talent and create a better quality of life for all through cultural enrichment.
On April 28 & 29, 2017, Mission Federal ArtWalk will fill 17 blocks in San Diego's Little Italy neighborhood. Thousands of attendees come to view and purchase artwork, enjoy the music and dance and participate in interactive art experiences.
For information about past art shows, visit Past Art Shows.
To receive information on upcoming shows, please sign up for Angela's newsletter.
High Vibrational Paintings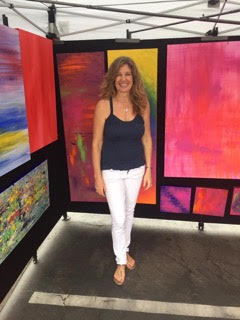 The different colors and stroke movements of each of these abstract paintings carry a different energy, and will invoke different responses within the viewer.
Some pieces soothe, others stimulate, and some invite you to dance, or, perhaps, to let go.
Enjoy the dance of energy within each piece and observe yourself as it touches you. What does it make you feel?
What I often hear, when I ask people this question, is, "Happy."
My creations have been visions within me for many years.
The beautiful play of color and motion frequently wind themselves through my mind's eye, for my enjoyment only. They have begun to find their way out and into physical form, to be shared with those who they are meant to reach.
A natural expression of feeling and creative flow for me, painting is yet another tool that allows me to share my unique voice with others. I cherish entering the space of creation and allowing myself to be the channel of physical expression.
(Read more about my inspirational painting process on my blog.)
First I dream my painting, then I paint my dream." – Vincent van Gogh
I've been a painter and illustrator for forty years now and am proud to have made a decent living as a self-employed artist during all this time. But my sessions with Angela, sometimes with paint and a brush, sometimes just verbal, always seem to open up something new.

As an artist Angela is a very intuitive one, and almost just lets the brush and her hand do it all — spontaneous, without lots of thought, and perhaps without the decades of training and experience that I myself have as a painter. But I know that when the creative channels are open, good things happen, and with Angela, this always seems to be the case.

She gets us to step outside our boundaries, the ones we have accepted from others and by many years of repetition and habit, sometimes useful, and sometimes in our way. Angela has helped me to expand myself as an artist and as a human being.
Awards
Honorable Mention for "In the Flow" by Juror Lawrence Seward, University of Hawaii Art Department Lecturer at the 43rd Annual Aloha Show
Group Exhibits
Leucadia101 Art Walk, August 27, 2017
Coast Highway 101, Encinitas, CA
Mission Federal ArtWalk, April 29-30, 2017 (Juried)
Little Italy, San Diego, CA
ArtWalk @ Liberty Station, August 13-14, 2016, (Juried)
Arts District at Liberty Station in Ingram Plaza: 2645 Historic Decatur, San Diego, CA 92106
Mission Federal ArtWalk, April 30th – May 1, 2016, (Juried)
Little Italy, San Diego, CA
Rancho Santa Fe Art, Rhythm & Wine (Juried), October 24th, 2015
Cielo Village: 18029 Calle Ambiente, Rancho Santa Fe, CA
Hot Topics in the Tropics Fine Art Exhibit: Juried by Mark Norseth, August 10 – September 21, 2014
The Honolulu Country Club Gallery: 1690 Ala Puumalu St., Honolulu, HI
44th Annual Aloha Show: AHA Juried, March 24 – April 10, 2014
Honolulu Hale: 550 South King Street, Honolulu, HI
Association of Hawaii Artist Exhibit, September 25 – October 17, 2013
Kapolei Hale City Hall: 1000 Uluohia Street, Kapolei, HI
43rd Annual Aloha Show: AHA Juried, March 5 – March 21, 2013
Honolulu Hale: 550 South King Street, Honolulu, HI
A Breath of Fresh Air Art Exhibit, February 24 – April 14, 2013
Honolulu Country Club Gallery: 1690 Ala Pu'umalu Street, Honolulu, HI
Yin and Yang Art Exhibit, August 26 – October 7, 2012
Honolulu Country Club Gallery: 1690 Ala Pu'umalu Street, Honolulu, HI
Solo Exhibits
Koi Zen Cellars, June 28 – July 30, 2016
12225 World Trade Dr., Unit P, San Diego, CA 92128
Desert Spring Inspiration Exhibit May 18, 2013 Angela's Artist Loft Scottsdale, AZ
"Let the beauty we love be what we do." – Rumi

All images © 2012 – 2017. Angela Bushman. All rights reserved.